Latest Turkey Hunting Articles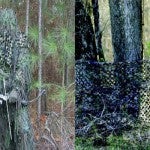 Abature Outpost Turkey Hunting Product Review
We were fortunate enough to field test a couple turkey hunting products from Abature Outpost.  Here is a full review on the products we tested and found very suitable for many turkey hunting situations.  Try these great products in your turkey woods to seal the deal on a big boss gobbler. Abature Outpost- Ghillie Suit Features: http://www.abatureoutpost.com/store/ghillie-suit/jackal 100% Waterproof...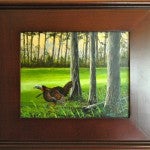 THE LAST PAINTING
By Tim Williams (Waterfowl Legends Custom Calls) In December 2011, we arrived at my Mother-in-law's house. She was vey excited to tell me she had a very special gift for me and she could not wait to give it to me. I'm thinking Berretta or Benneli shotgun right? But really thinking some cool hunting stuff. On Christmas day she pulled out this wrapped picture. I'm thinking oh, another meaningless print as I unwrapped it. But it was a turkey hunting oil painting of a...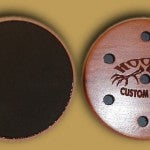 Turkey Hunting Chat 1st Annual Turkey Hunting Contest
Thanks to our great new members Turkey Hunting Chat has started with a bang. After the smoked cleared we had a full blown turkey hunting contest on our hands. There are six teams signed up already with team check-in threads going full bore. Members are already trading some shots back and forth all in good fun about who will get the biggest gobbler or the longest beard. We have 5 categories for the turkey hunting contest. Highest Score(Team), Biggest(Heaviest) Bird, Longest Beard,...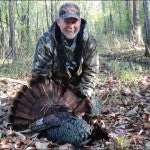 Turkey Hunting SC – Swamp Turkeys
by Clint Patterson Turkey hunting SC season starts on April 1st in my county because I'm located in the upper part of SC. I've been looking forward to it and have been counting down the weekends until turkey season got here.  This past weekend was the opening weekend and on Saturday morning I went turkey hunting again with Mr. Bruce Puette in Marlboro County. I had been looking forward to our trip and it turned out to be one of the most memorable turkey hunts I've been...
Turkey Talk Hunting – JD's First Turkey Hunt
Turkey Talk Hunting – JD's First Turkey Hunt By Tommy Darby While standing behind an old fence row, a series of yelps triggered a gobble from a distance.  After a few minutes contemplating our next move we hit him with another series of calls.  This time his gobble was closer.  He was coming.  We scrambled back and decided to set up on the tree line along the fence. April 15th, 2011 is a day that I won't forget and neither will my cousin JD.  I...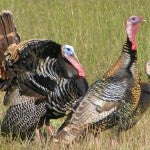 Spring Turkey Hunting in North Dakota
North Dakota Game and Fish Department Jan. 25, 2012 Spring Turkey Hunting  Season Set, Online Apps Available The state Game and Fish Department is offering 5,795 wild turkey licenses for the spring turkey hunting season, a decrease of 925 from last year. The decrease is a result of additional winter mortality the last three years and poor production during spring 2011. Ten of the 22 hunting units have fewer spring licenses than in 2011, while 11 remain the same. Unit 21...